Angelo singing 'Stand On My Own Two Feet' and 'Just For You'
Welcome to The Team's website.
Read the recent North West End Review




ANGELO STARR
Just For You

The latest release from Angelo.
EP Track listing:
1. Just For You 2. Just For You (Radio Edit) 3. Stand On My Own Two Feet
Buy here on CD or from here on mp3
Buy here via PayPal
£5 inc. post & packing
Current delivery 7-10 days (probably sooner)

---
Catch up with the Edwin Starr Band on YouTube

Appearing soon near you - checkout our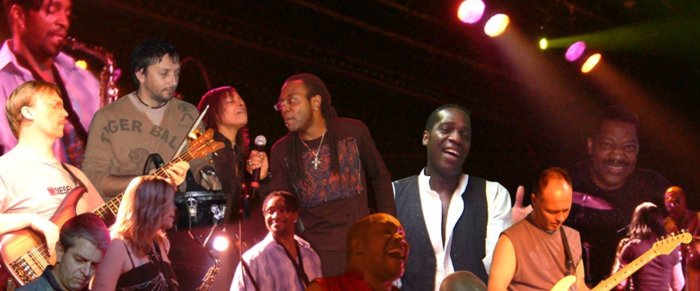 Penny Black review of Edwin's Tribute concert at the Jazz Cafe
Please follow the links and find out more about us. ------------ Read Sharon Davis' review of a Team show in Blues & Soul and also the Blues & Soul review of the Team's album Keeping The Faith.


Visits:
We came here to party!!
Kyle Artist - +44 (0) 115 925 0756